Since its inception over 50 years ago, the Westmorland Historical Society has supported the research and publication of local history both by publishing material and contributing to the production of materials. This region has a rich history and it is reflected in the variety of publications which will appeal to anyone interested in local and Canadian history.
The following publications can be ordered on line or purchased from the Keillor House Gift Shop (mid June to mid September). Purchase them to add to your own collection or for friends and family who have an interest in history. If you are visiting our region, drop in to our Gift Shop where we carry our own publications plus a wider selection of local history publications than you can find online.
To order by mail:
Print and complete the Order Form.
Send by email or mail to Keillor House Museum, 4974 Main Street, Dorchester NB E4L 2Z1.
We will calculate shipping and let you know total amount of purchase.
Send payment: E-Transfer or cheque/money order payable to Keillor House Gift Shop. All prices in Canadian dollars.
Your publication(s) will be mailed as soon as payment is received.
Most of the books by W. Eugene Goodrich can be purchased as a digital PDF for same price but with no shipping charge. Please contact us for more information.
---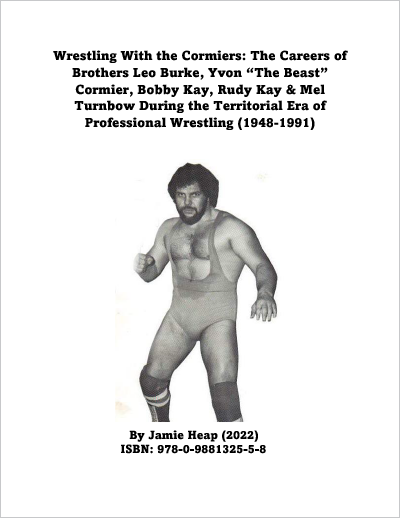 Wrestling With The Cormiers: The Careers of Brothers Leo Burke, Yvon "The Beast" Cormier, Bobby Kay, Rudy Kay & Mel Turnbow During the Territorial Era of Professional Wrestling (1948-1991)
By Jamie Heap (2022)
Price: $13 (Author Signed)
Based on original research, this short and lively overview describes what life was like in and outside of the squared circle for Dorchester's famous wrestling family, the Cormier brothers Malcolm ("Mel Turnbow"),  Yvon ("The Beast"), Jean-Louis ("Rudy Kay"), Romeo ("Bobby Kay"), and Leonce ("Leo Burke" during the "Territorial Era" of professional wrestling.
In addition to those of the Cormiers, the more than forty images include colourful performers such as The Giant Baba, Frenchy Martin, "The Stomper", Little Beaver, Rocky Johnson, Mike "The Judge" Dubois, Dick Murdoch,  Bob Brown, Dusty Rhodes, Harley Race, Jack Brisco, Rick Martel, The British Bulldogs, Jake "The Snake" Roberts, Stu Hart, Bret Hart, Keith Hart, Bruce Hart, Big Stephen Petitpas, The Cuban Assassin, Terry Funk, Ron Starr, Carlos Colon, Lanny Poffo, Randy "Macho Man" Savage and Ric Flair.
---
Edward Barron Chandler and Albert James Smith:
Dorchester's Father and Stepfather of Confederation
by Jamie Heap and W. Eugene Goodrich (2017)
Price: $10
Based on a thorough study of the scholarly literature as well as some additional research in the primary sources, this brief, readable, yet comprehensive account traces the careers of Dorchester's two most eminent political figures. Mentor and student, political and personal enemies, and eventually friends and colleagues, Edward Barron Chandler and Albert James Smith played important roles in the development of both Canada and New Brunswick. Chandler is best known for being one of the Fathers of Confederation, Smith for being its most outspoken opponent, but their story includes much more than Confederation and its discontents. Equally important was their role in the liberalization, democratization, and modernization of New Brunswick. This booklet offers the easiest way now available to make their acquaintance.
---
The Dorchester Keillors
by Lloyd A. Machum (1967)
Price: $5
This short (eight-page) collection of basic information on the two generations of Keillors who lived in Dorchester is based in considerable measure on interviews with Keillor descendants and the niece of one of the last Mrs. Keillor's maids, who as a young girl spent her summer vacations in Keillor house as a guest of Mrs. Keillor. Although as a source of complete information on the Keillors it has been superseded by W. E. Goodrich's In Search of John Keillor, it contains some interesting and valuable material, and is a good brief introduction to the Keillors of Dorchester. Lloyd Machum was the 'founding father' and first President of the Westmorland Historical Society.
---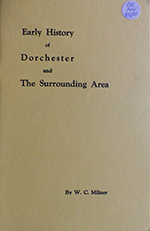 Early History of Dorchester and the Surrounding Area
by W. C. Milner (1932)
Price: $8
This is not a narrative history in the usual sense. Rather, it is a fascinating and extremely valuable compilation of documents such as wills, land grants and other public records, genealogies of local families, interviews with old-timers, stories gathered in the course of the author's work as a newspaper editor, and personal reminiscences. William Cochran Milner (1846-1939) was, among many other things, the owner-editor of the Sackville Post and Borderer (predecessor of the Sackville Tribune) and one of the early graduates of Mount Allison University.
---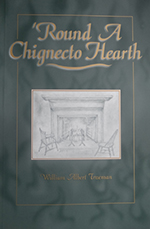 'Round a Chignecto Hearth
William A Trueman
Price: $5
'Round a Chignecto Hearth recalls the heritage of the small Maritime community of Point de Bute. Trueman's candid storytelling clearly displays a deep respect of his fellow man, a fundamental value nurtured by home and community. Even though the way of life portrayed in this book has long disappeared the values fostered by these people of long ago still live on. The author's observations increases our understanding of the influences that have shaped our rural communities and their historical roots.
---
The Chignecto Isthmus And Its First Settlers
Howard Trueman  (1902)
Price: $15
This classic of local history tells the story of the Yorkshire Truemans from their arrival in the Chignecto in 1774 down to the late 19th century and then adds "a short history of those families connected by marriage with first and second generations of Truemans (they included the Keillors), and also, as far as material was available, of the first settlers in the old township of Cumberland…" Based on extensive research and liberally sprinkled with citations from documentary sources, it is a goldmine of both historical and genealogical information. Howard Trueman was the great-grandson of the first Yorkshire settler to bear the Trueman name.
---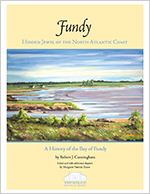 Fundy—Hidden Jewel of the North Atlantic Coast:
A History of the Bay of Fundy
by Robert J. Cunningham
Price: $20
Edited and with additional chapters by Margaret Patricia Eaton (2010): Part travelogue, part geography, geology and history lesson, part environmental tract, this is a delightful exploration through both time and space of the many facets of the "hidden jewel" that is the Fundy. Like the walrus in Alice in Wonderland, it "talks of many things"—from Fundy towns to Acadian dykes, from 'King' Seaman to King George V, from ship's rigging to Fundy lighthouses, from grindstones to coal mining, from the Saxby Gale to the Semi-Palmated sandpipers—bringing together a wide variety of interesting material that will appeal to Fundy residents and visitors alike. Robert J. Cunningham was a mining engineer and steel company executive who spent his first retirement years in Sackville where he became an early, enthusiastic and productive member of the Westmorland Historical Society. Among other publications undertaken in association with it, he co-authored books on New Brunswick artifacts and the technology of sailing during the Great Age of Sail. Margaret Patricia Eaton is a retired schoolteacher, freelance writer and award-winning poet.
---
Maggie's Memories:
A Covenanter Childhood in 19th Century Botsford Parish, Letters of Margaret Duncan Borden to her Grandchildren
Compiled by Eldon Hay, edited by W. Eugene Goodrich (2013)
Price: $18
This series of letters from Margaret Duncan Borden (1864-1935) to her children and grandchildren was accidentally rediscovered in 1990 in her long-abandoned family home in Little Shemogue, New Brunswick, and immediately recognized as a special treasure.
A naturally talented writer, deeply religious, uncommonly sensitive to the beauties of nature, and with a great capacity for love and friendship, 'Maggie' conjures up a remarkably vivid picture of her extraordinarily happy childhood in rural New Brunswick during the 1860's, 70s and early 80s, a childhood in which her parents, siblings, teachers and friends play a central role. Eldon Hay is a Professor Emeritus of Religious Studies at Mount Allison University. W. Eugene Goodrich is a Professor Emeritus of History at Mount Allison University and a Past President of the Westmorland Historical Society.
---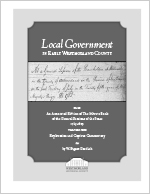 Local Government in Early Westmorland County, Being An Annotated Edition of the Minute Book of the General Sessions of the Peace 1785-1809 Together with Explanation and Copious Commentary
by W. Eugene Goodrich (2013/14)
Price $28
This detailed but eminently readable study will appeal to genealogists, local historians and general readers alike. In addition to an annotated transcription of the original manuscript of the only surviving record of the General Sessions of the Peace for Westmorland County (the ancestor of the county and town council), it offers a comprehensive survey of the structure and functioning of local government during the earliest period of the county's history as well as brief biographical sketches of the leading county officials, who included such locally well-known figures as Amos Botsford, Charles Dixon, Christopher Harper, John Weldon and John Keillor. The alphabetical list of all the approximately 800 names that occur in this important record, together with an enclosed CD of the entire study to make it electronically searchable, greatly enhances its value as a research tool.
---
Stagecoach Days on the Westmorland Great Road 1835-1872
by W. Eugene Goodrich (2010)
Price: $20
This is a history of all the stagecoach lines that ran through Dorchester, together with lively descriptions of the joys and sorrows of stagecoach travel, of all the stagecoach stops and coaching inns along the route from Saint John to Amherst, N.S., and the intricacies of operating a stagecoach company. The appendices include maps, a complete collection of stagecoach company advertisements in the newspapers, and several financial statements of stagecoach companies submitted to government in application for subsidies. The work is introduced by an outline of the development of the mail routes and highway system in New Brunswick. An important contribution to the transportation history of the province, it is also very accessible to the general reader.
---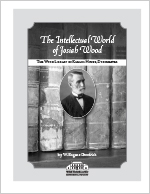 The Intellectual World of Josiah Wood
The Wood Library in Keillor House, Dorchester
by W. Eugene Goodrich (2009)
Price: $18
This is a descriptive catalogue of some two hundred and fifty antique books on display in Keillor House Museum whose publication dates range from 1557 to the end of the 19th century, with the majority from the early18th to the mid 19th century. They once belonged to the Honourable Josiah Wood (1843-1927), an outstanding industrialist and philanthropist, a Member of Parliament, one of the first two graduates of Mount Allison University, the first mayor of Sackville and a Lieutenant-Governor of New Brunswick. The collection comprises works in Greek and Roman history and literature (many of them in the original languages), modern literature, Protestant theology, British history, moral and political philosophy, and the natural sciences. These books are not much read (or even readable by most) today, but the descriptions of them offer a fascinating insight into the intellectual interests of a 19th century educated gentleman. The catalogue begins with a biographical sketch of Josiah Wood and ends with a reproduction of the Mount Allison Academic Calendar (course offerings) for 1860, an interesting and important document in its own right.
---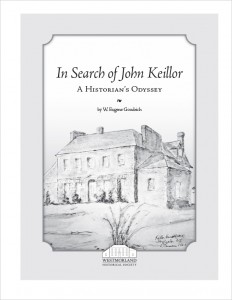 In Search of John Keillor, A Historian's Odyssey
by W. Eugene Goodrich (2016)
Price: $28
Based on virtually all the surviving evidence, this definitive analysis tells the story of the Dorchester Keillors about as fully as it can be told. It also tells the sometimes-harrowing tale of how evidence survives—or doesn't—and is often discovered by serendipity as much as by methodical research. Because very little direct evidence—diaries, personal letters, family traditions, etc.—exists for the Keillors, most of the story is reconstructed from the indirect and unwitting testimony of land grants, petitions, deeds of purchase and sale, wills, estate inventories, account books, business letters, court records, miscellaneous family papers (unfortunately, not the Keillors', as they left none), tombstones, genealogical records and other silent witnesses, including Keillor House itself. If can be difficult to wring a coherent story from such diverse sources it, but in compensation, they offer much interesting and valuable information on many more topics and people than just the Keillors, and this is fully integrated into the odyssey. Besides Keillor descendants and members of the Westmorland Historical Society, this book will appeal to anyone interested in the early history of the Chignecto, and especially of Dorchester.
---
The Helen M. Petchey Collection:
A graduate of Dorchester Superior School in 1939, Helen M. Petchey went on to a brilliant career as a teacher and librarian in Saint John area schools then devoted her retirement years to the history of her beloved shiretown. Her impressive series of short, readable and well-researched booklets on most of Dorchester's leading families and many of its historic buildings have won her awards from the American Association for State and Local History, the Dorchester Memorial Library and the Village of Dorchester. The Keillor House Gift Shop offers the following titles:
The Palmer Brothers in the Chignecto (1990)
Price: $8
A brief but comprehensive sketch of the Palmers from the first Loyalist settler to the last of the family to grow up in Dorchester. The Palmers are best known as one of the shiretown's three pre-eminent shipbuilding families, but they also included farmers, mill operators, lawyers, judges, politicians, merchants and community leaders among their number.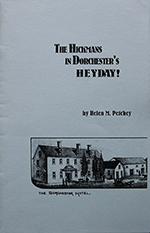 The Hickmans in Dorchester's Heyday! (1992)
Price: $8
This is the story of several generations of a remarkably successful Dorchester family, starting with an Irish immigrant cobbler who became a hotelkeeper. Among his sons were a prominent merchant-lumberman, and a master shipbuilder, innkeeper and stagecoach operator. His grandsons included a leading barrister and another merchant-lumberman who was also a well-known sportsman and community leader. A great-grandson became a writer and inventor.
The Dorchester Chapmans – A Shiretown Saga (1991)
Price: $8
The original Yorkshire Chapmans settled near Point de Bute where they and their descendants left their mark through several generations. This booklet outlines the success stories of the son and three grandsons who moved to Dorchester in the 1790s where they and their descendants played large roles in the shiretown's economic, political, social, cultural and religious life. Among them was one of Dorchester's three leading shipbuilders and traders, while other Chapmans were prominent farmers, magistrates, merchants, politicians, socialites and leaders in both the Methodist and Anglican communities.
The Brothers Weldon (1995)
Price: $8
The main focus of this booklet is on two of the grandsons of John Weldon, the first Yorkshire Weldon to settle in Dorchester and the first and most prominent post-Acadian settler of the future shiretown. Andrew Weldon was a county coroner, auctioneer and Register of Deeds and Wills. He also built and operated the Weldon Hotel, now known as the Payzant & Card Building, and spawned another generation of hotel owners in Dorchester, Shediac and Moncton. His brother, John Wesley Weldon, was, successively, a prominent lawyer, a county official in Kent County, a five-time winner of a seat in the provincial legislature, a Speaker of the House, a member of the Executive Council, and a highly respected judge on the Supreme Court of New Brunswick. An appendix offers information on three other prominent Weldons and also on the important Weldon Collection of fine porcelain and pottery on display at King's College, Halifax, and Haliburton House, Windsor.
Chandler of Rocklyn (1996)
Price: $8
This lively, readable sketch of Dorchester's Father of Confederation, Edward Barron Chandler, covers much more than his legal and political career. Sections outlining his contributions to education, to the development of railways and to both the Anglican and Methodist Churches in Dorchester, together with vignettes of family life in Dorchester's finest historic house, make it a valuable supplement to other short accounts of Chandler, such as the one in the Dictionary of Canadian Biography.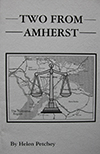 Two from Amherst (2005)
Price: $8
This short essay compares and contrasts the careers of Edward Barron Chandler and Alexander Stewart who shared a horse when travelling to Halifax from Amherst to sit their exams for admittance to the Nova Scotia bar. (They rode and walked by turns in five-mile stages.) Also admitted to the New Brunswick bar, Amherst-born Chandler made his adopted Dorchester a centre of legal training, entered politics and went on to become, in effect, premier of the province and an important 'father' of both the Intercolonial Railroad and Confederation. Alexander Stewart was likewise a brilliant lawyer and gifted public speaker who entered politics. Although himself a moderate reformer, he became the greatest detractor of Nova Scotia's greatest reformer, Joseph Howe, yet shared his opposition to Confederation. Opposed to Chandler on this issue, he shared with him a passionate interest in railways.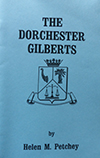 The Dorchester Gilberts (1987)
Price: $8
Two scions of the elite Loyalist Gilbert family that settled at Maugerville married Dorchester girls. Nathaniel wed a daughter of John Keillor and took his bride back home. After a brief mention of him, this short history-cum-genealogy turns to Humphrey, who espoused the only daughter of Dorchester Loyalist, Robert Keech, thereby inheriting Willow Farm (one of the handsomest and best known in the shiretown), and outlines the accomplishments of several generations of their descendants in agriculture, shipbuilding, business, political life and especially the law.

John Francis Teed, Dorchester's Master Builder (1989)
Price: $8
This is the story of the amazingly prolific contractor who constructed many of the 19th century's best-known buildings in the Dorchester-Sackville area and beyond, always on time, always within budget and always of the highest quality workmanship. They included churches (St. Thomas in St. Joseph, for example), university buildings (Owens Art Gallery and Centennial Hall at Mount Allison), train stations in Dorchester and Sackville, as well as many fine homes, including the one he built for himself in Dorchester (The Hedges). His achievement as a parent was no less enviable. He and his wife, Mary Jane Bulmer, raised two lawyers, a doctor, a minister and a music teacher.

Dorchester's Doctors…from the Beginning (1998)
Price: $8
An engaging celebration of the series of physicians, one dentist and a nurse who served the community of Dorchester, including the penitentiary, from the 1790s to the end of the 1930s. No mere catalogue, it includes brief vignettes that lend colour and life to the story of these dedicated public servants.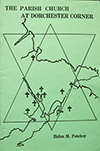 The Parish at Dorchester Corner (1982)
Price: $8
A detailed history of Trinity Anglican Church, Dorchester, from its consecration in 1843 down to the eve of World War II, with emphasis on its growth as an independent parish and its most influential rectors.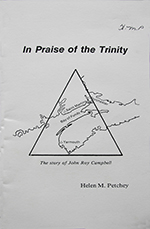 In Praise of the Trinity: The Story of John Roy Campbell (1982)
Price: $8
John Roy Campbell (1843-1928) was a Scottish-born Anglican priest who served with great distinction in three Maritime parishes named for the Holy Trinity: Yarmouth, Nova Scotia, where, drawing on his architectural training, he designed the new church and wrote a comprehensive history of Yarmouth County; St. Martins, New Brunswick, where he took a leadership role in the life of the community as well as the church; and Dorchester, New Brunswick, where he gave public lectures on historical topics, animated the Bible Society, the Temperance Union and other improving organizations, organized music concerts, directed renovations to the church, and in general became a vital force in the cultural and spiritual life of the shiretown, including the penitentiary where he also served as chaplain. This is his story.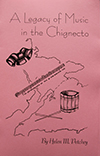 A Legacy of Music in the Chignecto (1982)
Price: $8
A brief but inclusive and informative survey of the musical accomplishments of the Chignecto from the hymns of the Yorkshire Methodists, to the outstanding music programmes of Mount Allison University, to the Maritime Fiddlers' Association.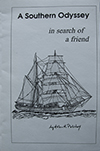 A Southern Odyssey in Search of a Friend (1992)
Price: $8
Describes a trading voyage that Dorchester shipbuilder, Philip Palmer, took in his brigantine, Jak-a-Vuka, to New Zealand in 1884-85. Among the highlights of the trip, which also included excursions through breathtakingly beautiful cattle-covered countryside, was a visit to his old friend, Bedford Bulmer of Sackville, who had emigrated to New Zealand some years before. The description is based on a letter that Palmer wrote to his family back in Dorchester, excerpts of which are included in the booklet.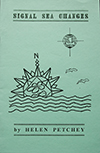 Signal Sea Changes (1997)
Price: $8
Tells the stories of two Dorchester belles, daughters of two of the shiretown's leading shipbuilders. Emma Chapman O'Neal (1849-1931) defied her family to marry one of the shipyard labourers who then went on to become a captain of sailing vessels (she sailed with him on many voyages) and eventually of steamships for a London line. After years in Scotland, the couple retired to Dorchester where they did much charitable work (including restoring the old Methodist cemetery). In her widowhood Emma became a close friend of Lady Smith, widow of Sir Albert, a one-time political rival of her father and brother, and with her one of Dorchester's last grande dames. Sarah (Nellie) Palmer (1875-1954), an only child, led a privileged life at 'Woodlands', one of Dorchester's finer homes in its day, and studied music at Mount Allison Ladies' College before embarking on a series of fashionable sojourns in New York City where she continued her music studies and took French lessons. Her marriage to dentist George Ryan brought further adventure when the couple moved to Paris to serve a rich clientele and left just ahead of the invading Nazis. An inveterate letter-writer, Nellie left a rich legacy of her correspondence to the Mount Allison University Archives.

Grindstone Island, The Sentinel of Shepody (1994)
Price: $8
Put together from a wide variety of sources, this is a brief but remarkably comprehensive sketch of the history and changing economy of a unique Fundy island at the entrance to Shepody Bay. Wide-ranging topics include early settlement; the grindstone and freestone industries; the sea and river fisheries; ownership by St. Ann's Anglican Church, the lighthouses and lighthouse keepers; river traffic; and the island's role in recreation and wildlife conservation.
The Guard Row–Another Shiretown Community (1992)
Price: $8
According to the author's preface, "this account is not intended to be a complete history of the Guard Row community, but rather a depiction of a way of life as remembered by one whose family lived there from 1932-1960. Some historical background is included concerning the establishment of the penitentiary and the relationship between this institution and the shiretown of Dorchester." Rich in detail, the 'depiction' offers a lively and evocative peek into an important and largely unexamined aspect of Dorchester's past.
---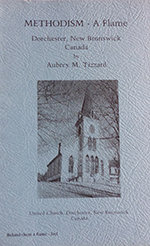 Methodism—A Flame, Dorchester, New Brunswick, Canada
by Aubrey M. Tizzard (1978)
Price: $8
A very comprehensive and valuable history of the Methodist/United Church in Dorchester, based on the author's thorough research in the church records, many of them reproduced in whole or in part. Aubrey Tizzard was the United Church minister in Dorchester 1973-1976.
---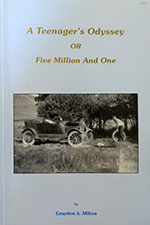 A Teenager's Odyssey or Five Million and One
by Graydon Milton (1993)
Price: $8
The engaging story of a Dorchester farm boy, told in his own words, who in 1923 at age seventeen, like so many others of his kind, left the drudgery of field, hay meadow and barnyard to pursue the American Dream in Boston, New York and California. Although he dreamed from childhood of leaving it someday, Graydon Milton retained fond memories of his hometown where "excitement could consist of watching a train come in or catching a lightening bug in the dark of a summer night," and he shares them here, leaving us a charming sketch of Dorchester life in the early decades of the last century. We also learn of his adventures in Boston and New York, his long sea passage to California working first as a deck hand and then as First Officer's assistant, his marvellous 3000-mile motor trip over primitive mountain and desert roads in California, Nevada, Wyoming, New Mexico and Arizona in a friend's 1922 Chevy, his landing a job as a Sales Engineer with the Pacific Gas and Electric Company in spite of his lack of a college education, his building of his own home construction company—and much else besides. Evocative imagery and frequent flashes of humour enliven the narrative throughout. Faithful to his Dorchester memories to the last, Graydon Milton became a major benefactor of the Westmorland Historical Society, which honours his memory with the Graydon Milton Library and Genealogy Centre and the Graydon Milton Endowment Fund.
---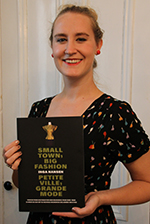 Small Town, Big Fashion/Petite Ville, Grande Mode
By Inga Hansen (2014)
Price: $25
In celebration of Keillor House's 200th anniversary in 2013 the Westmorland Historical Society sponsored a series of fashion events, the highlight of which was Inga Hansen's exhibition showcasing the evolution of women's fashion in south eastern New Brunswick 1860-1960. This is the catalogue of that extraordinarily successful event featuring twenty full colour silhouettes taken by award-winning photographers Thaddeus Holownia and Karen Stentaford with text from the original exhibition labels. A work of art in its own right, the catalogue is also a valuable and interesting piece of social history.