Consecrated in 1885, this small graceful former Presbyterian Church is now home to the Beachkirk Collection of nineteenth century artifacts, largely from southeastern New Brunswick, associated with domestic textile production and other handicrafts that facilitated daily life in the days before automobiles and shopping centres.
Among the most important of its kind in the Maritimes, the Collection includes carders, flax breaks, spinning wheels, carpenters' and blacksmiths' tools, a working foot-powered wood lathe, and a magnificent hand-made loom dating from about 1800.
Our expert spinners and weavers are eager not only to demonstrate these important domestic arts of days gone by, but also to guide you as you try your own hand at them.
Learning Opportunities at St. James Textile Museum
We are able to provide various workshops and consultations tailored to suit your needs on topics including Preparing Wool, Spinning, Wool Dyeing (Natural or Acid Dyes), Weaving and other textile related topics.  We are pleased to offer these services by donation. Workshops and Consultations typically last for an hour plus.
Group Workshops can be provided for 2 to 4 people at a time and the suggested donation amount is $30 per person. One on one Consultations have a suggested donation amount of $50.
Workshops and Consultations must be booked in advance by calling the museum at 506-379-6633.

  Visit the St. James Facebook page for news and events.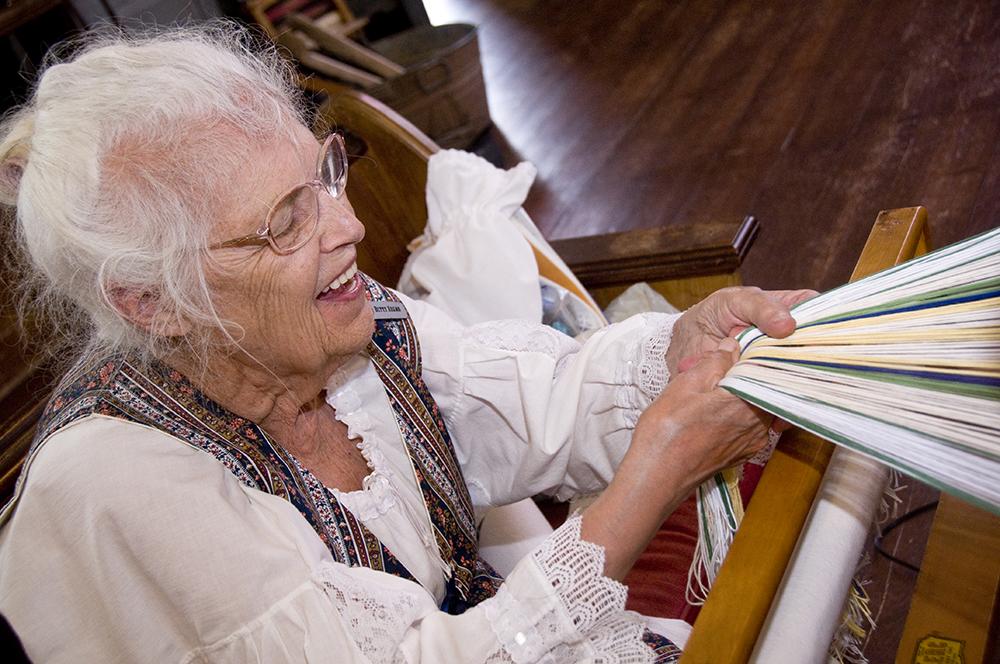 Weaving – St James Textile Museum, Dorchester